Community
Community Involvement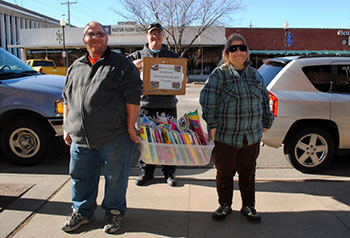 Community involvement is important at Rosewood Services. Individuals and staff are committed to community service, volunteering for events and other group activities.
Our clients are actively involved in community life and volunteerism. Our clients raise funds and help with various organizations.
Community Impact
The Rosewood Miracle Workers AKTION Club encourages community participation, which helps clients develop leadership skills and the satisfaction of achieving personal and service goals. Rosewood Miracle Workers AKTION Club demonstrates the dignity and value of people living with developmental disabilities and involves them in exciting and worthwhile community participation.