Individual and Residential
Individual or Group Living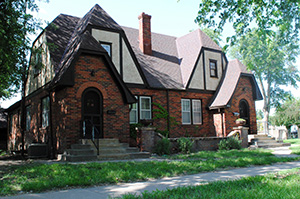 Whether living alone or with a small group of friends, Rosewood's goal for its residential program is to provide beautiful homes for individuals associated with the agency, geared to each person's highest possible level of independence. On-site staff support is based on the skill level of each resident, which can be from just a few hours a day to full 24-hour support.
Nutritious meals are planned by the lead staff member at each home and then prepared by employees and the residents.
Home Cooked Meals
The homes provide privacy, security and social interaction in beautiful and peaceful surroundings. Clients have private rooms and share the common living areas. Individuals view their home as their "own" and, if they have house-mates, they become extended family members.
Residential Services allows Rosewood clients the possibility to experience an independent lifestyle in a supportive atmosphere.
Family and Children's Services
Care and support for families of Rosewood clients is as important as the mission to serve the clients themselves. For adults who choose to live at home, or children living at home with their family, Rosewood provides an in-house support program that offers assistance and training for parents, family members and guardians.
Care for children with developmental delays includes monitoring services, a variety of therapy programs and a host of educational resources. Assistance with medication, therapy services and education are also part of the support programs offered to Rosewood clients and their families.
Our Residences
Rosewood owns several homes in the Great Bend area. Please contact us if you would like a tour of our outstanding facilities.
Our Greater Purpose
Our individual and residential housing program is just a small part of Our Greater Purpose of providing people with developmental disabilities the opportunity for independence and inclusion.
Please call us at (620) 793-5888 or contact us if you would like a tour of our outstanding facilities.