Medical
On-Site Medical Facility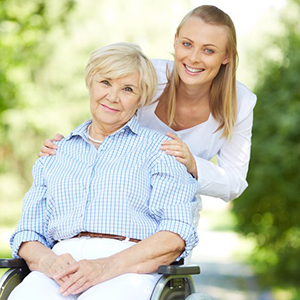 Our Health Care Coordinators work closely with community physicians, psychologists, dentists and other allied health professionals to provide for the physical and mental well-being of all clients.
Additionally, Rosewood provides on-site wellness monitoring, an ongoing evaluation process to determine if each person is using medical health services properly as recommended by the medical team.
Through wellness-monitoring visits, the individual can maintain his or her independence at home or in an alternative living situation.
Rosewood Fitness Center
The Fitness Center helps to address the health issues often faced by persons with disabilities. Rosewood clients have individualized exercise programs, which include learning to make appropriate choices for preventive health maintenance.
NextDoor Retirement Facility
Located adjacent to the Administration Building, the NextDoor retirement facility offers more specialized services for the agency's elderly population and more severely disabled individuals. Specialized services such as sensory and massage therapy are also provided. Rosewood's Medical Department is housed here as well, providing wellness monitoring and appropriate help with medial and dental appointments.
Contact us today and let us know what questions you have!
We'll work together in growing new opportunities specifically for you.